The Lodge
Don't look for a swimming pool, air conditioning, cocktail lounge or casino here. These conforts simply do not exist. Esmeralda Lodge is a comfortable lodgel, but certainly not luxurious.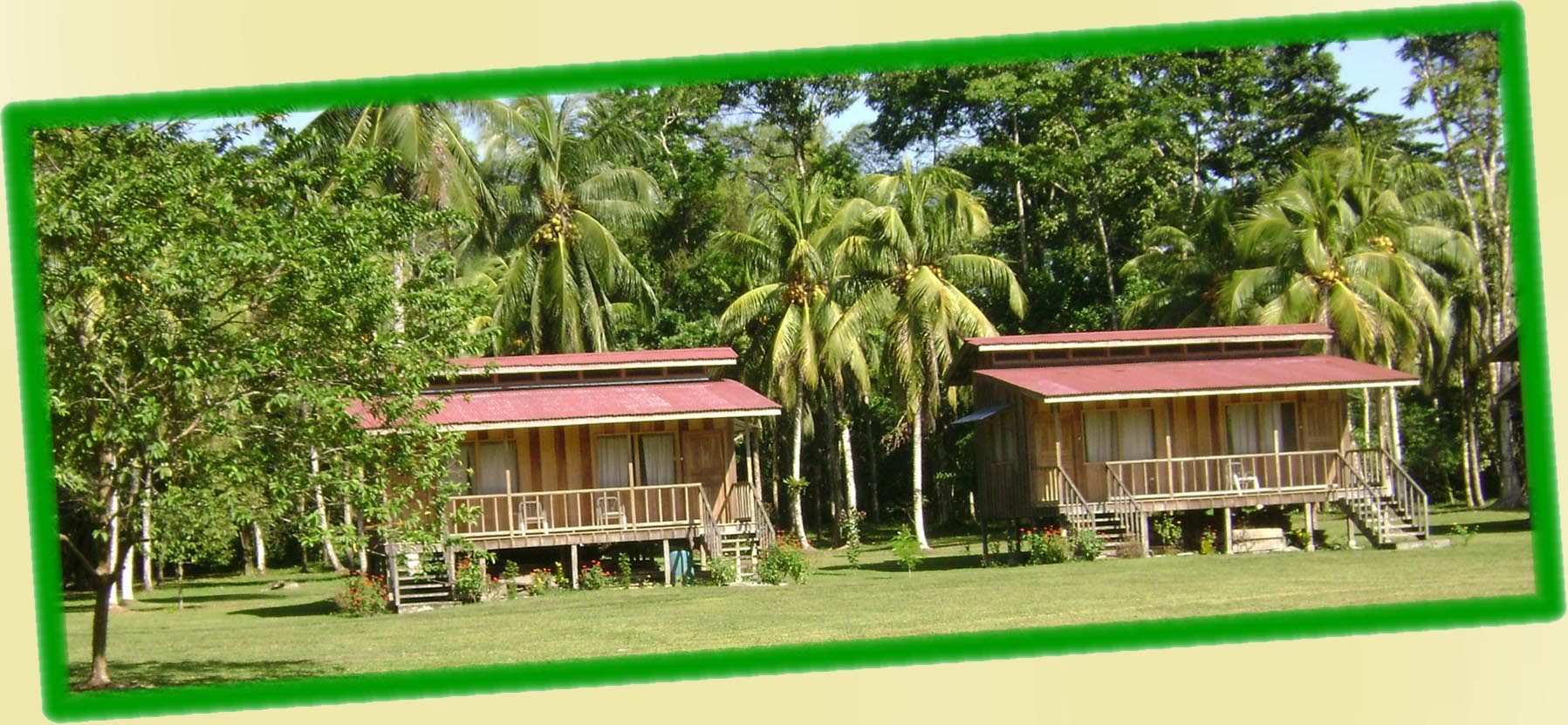 It consists of a main lodge (dining room, kitchen, room), separates cottage with private bathroom, an exotic garden, power plant and other needs including ceiling fans on each room.
Emerald Lodge has 6 rooms with capacity for up to 5 guests in each room. The meals are excellent, steaks, chicken, etc.. Everything is prepared Caribbean style. Beers, sodas, bottled water are available
Rooms
We provide to our guest 3 cabins with 2 room independent equipped with private bathroom, up to 4 beds single or 1 married according to your need, hot water and ceiling fan.